61
« Last post by DaveC on April 17, 2010, 05:46:03 PM »
Car pooled out to Suny's at Trafalgar Rd and Hwy 7, and met up with Mike for his traditional spring hike. Don't know how Mike can have such a direct impact on the weather, but just like his Caledon Trail hike, the temperature decided to drop significantly overnight, just in time for this hike too. We started out with a fierce, cold wind, but once we got into the protection of the forest it was quite nice really. We did get bouts of hail and then even large flakes of snow that caked in Petie's hair, but we all survived without frostbite and it was a great area to hike. Plenty of interesting trees, creeks, valley views, an esker, and the buds, wildflowers and blossoms are really starting to make their appearance. Thanks Mike!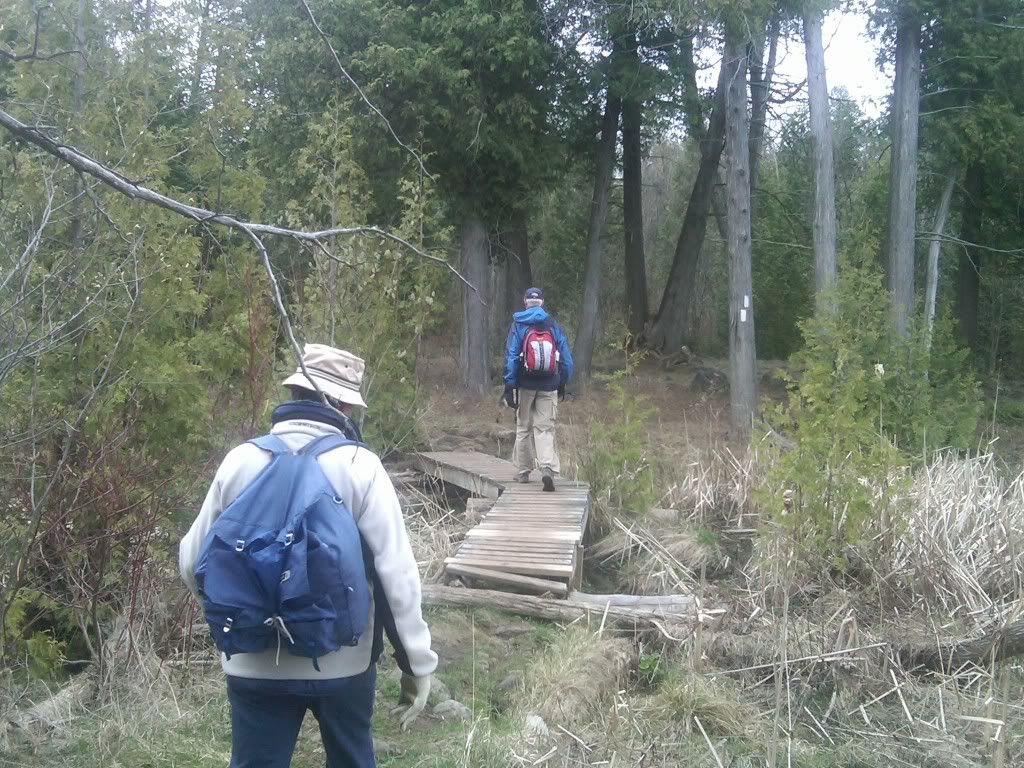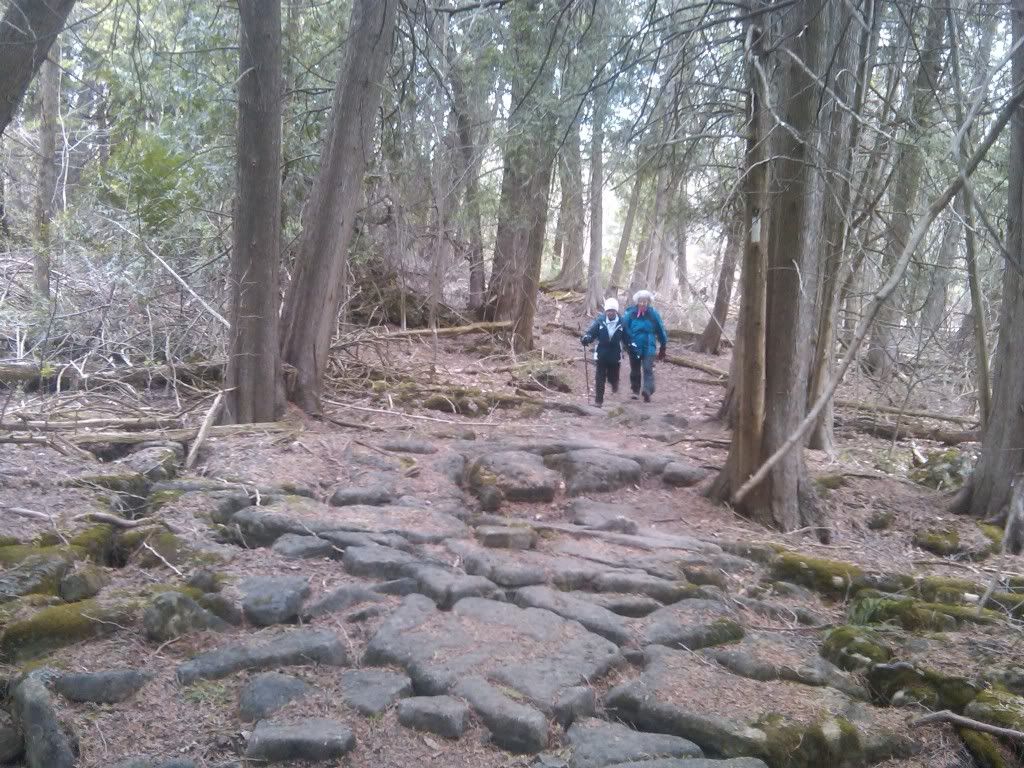 It was nice to have people on the hike that know their flowers and could educate me along the way. I am a slow learner and will forget many, but this one is a Trout Lily and I am certain I will retain it due to the spotty leaves.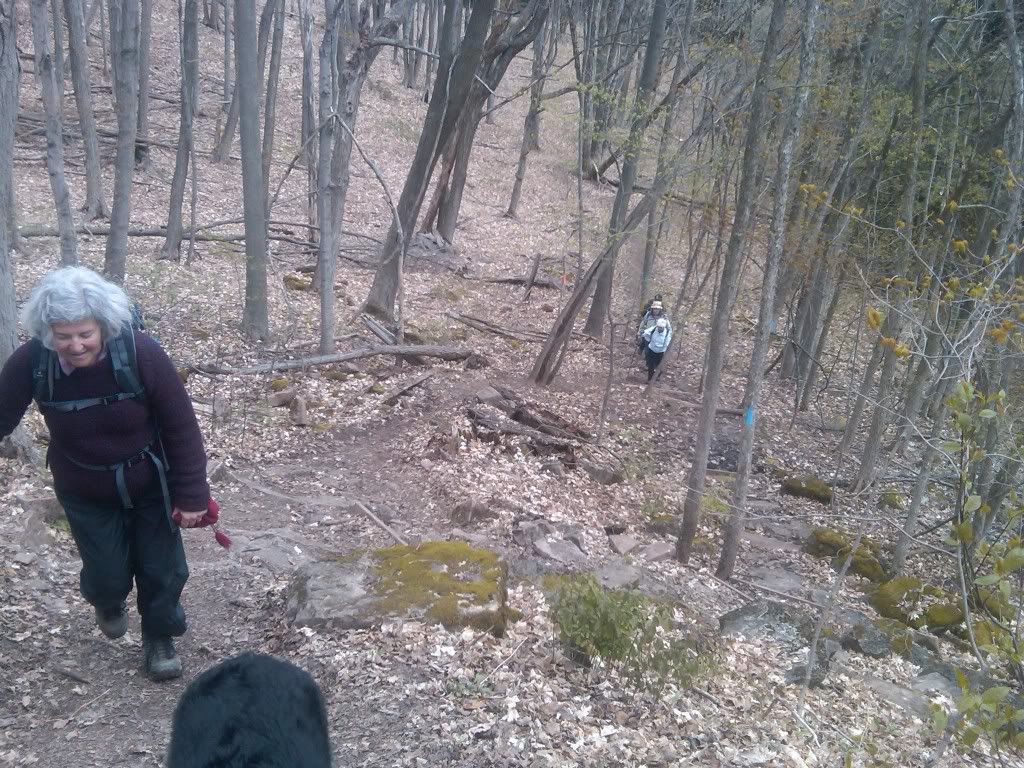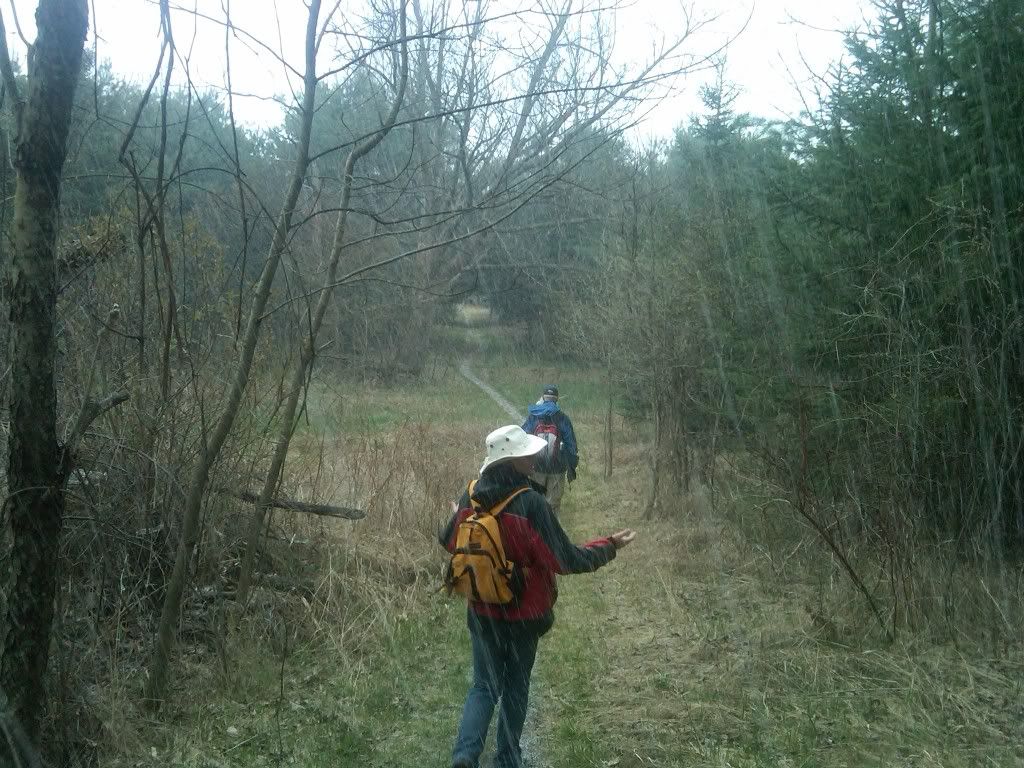 That is hail! What a change from yesterday.